Hospital Management System
Retail Solution Clinic/Hospital Information Management System software helps deliver superior healthcare delivery for doctors, clinics and hospitals.
Retail Solution
Hospital
Management Software
Handling patient bills and appointment used to be a chaotic scene in hospitals and clinics. Not anymore! With the arrival of Retail Solution's Clinic Management Software, a systematic process has evolved over the time. The best part of this software is that it has reduced the use of paper, keeping all important information in one place to access. Doctors could coordinate with other departments with great ease, regarding medical health records. The software has helped in saving time as prescriptions, bills and other calculations are maintained digitally. This helps Doctors to concentrate on their core activities.
The Leading Hospital Management System in Bangladesh Manage Appointments, Bills, Payments and Patient Data with Ease!
Hospital Management Software
At Retail Solution, we understand the importance of having an efficient and reliable hospital management system in place. Our hospital information system, healthcare management software, medical practice management system, and clinical information system are just a few of the powerful tools that we offer to help healthcare providers streamline their operations and provide better care to their patients.
Our electronic health records and patient management system provide healthcare professionals with easy access to patient information, allowing for more accurate diagnoses and personalized treatment plans. Our hospital administration software and medical billing software simplify the administrative tasks associated with running a healthcare facility, from scheduling appointments to managing billing and insurance claims.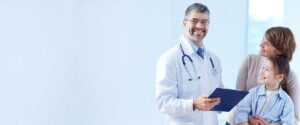 Hospital accounting software
We also offer health information exchange, hospital scheduling system, health record management, medical inventory management, hospital accounting software, physician practice management, and hospital workflow automation to help healthcare providers improve efficiency and reduce errors in their day-to-day operations.
At Retail Solution, we are committed to helping healthcare providers deliver the best possible care to their patients. Contact us today to learn more about how our hospital management system can benefit your organization.
et up timings without any hurdle
Manage patient appointments with IVR, app or online
Handle the queue in a waiting room instantly
Systematize the recording of payments & creation of bills
Printed receipts signifying the brand name
Keep a track of your patient visits & history; easily and digitally!
Printed prescriptions for easy understanding
Improved care
Frequently Asked Questions
Retail Solution Hospital Management Software is the best solution which is completely integrated for any type of hospitals from small to multi-chain hospitals. The Hospital Management Software for OP includes Doctor Discovery, Check-In, Mobile apps, Prescription, Appointments, Billing, and more.
One of the HMS features is the ability to manage test results, patient data and interact with other lab systems to improve workflow efficiency, data accuracy and add value to the overall patient treatment cycle. Results management can include sample tracking, quality assurance, reporting, and other activities.
Retail Solution Hospital Management Software is one of the best hospital systems in India that has all the advanced tools for all the hospitals, pathology labs, and polyclinics. It is a cloud-based hospital management software solution in Bangladesh that helps to centralize, automate, and optimize health care operations.